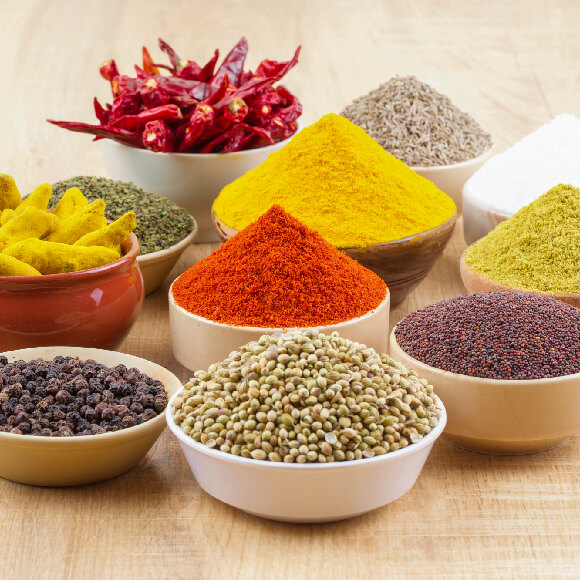 The Ceylon Spice Company (CSC) was founded to support the spice industry to evolve into a global destination for sourcing safe and value-added herbs and spices, and enabling local exporters to acquire a wider customer base yielding premium prices.
Through state-of-the art technologies, CSC offers local spice exporters, farmers and entrepreneurs, milling facilities with cooling to minimize volatile oil losses during grinding, and European Steam Sterilisation technology SAFESTERIL® from France, in addition to providing bulk and value packing options to our customers, all under one roof.
Our highly experienced and trained team have successfully processed over 1,000 metric tons of assorted spices with the help of our state-of-the-art facilities.
CSC is a subsidiary of the MJF Group, and is backed by the accredited Laboratory facilities at Dilmah which screens all raw material and finished product's organoleptic and microbial parameters accompanied by comprehensive reports for each batch.
CSC maintains the family traditions of Dilmah, which combines quality, freshness, authenticity and ethics to offer products and services that offer the best of Sri Lanka's centuries of heritage in producing the finest spices in the world.